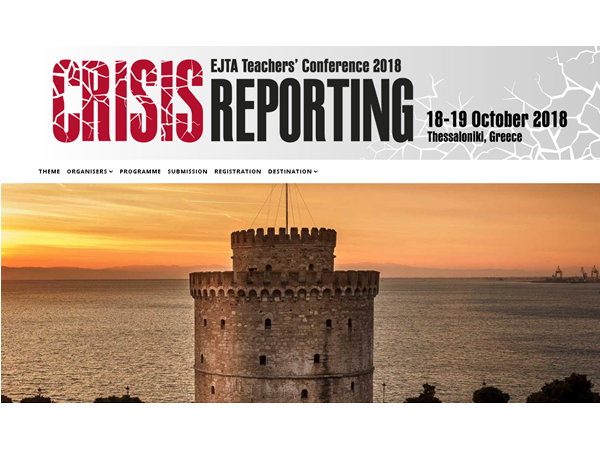 The InVID technologies for newsworthy content discovery and verification were presented by the CERTH team at the EJTA Teacher's Conference 2018, that took place in Thessaloniki, Greece, on 18-19 of October 2018. The different components of the InVID Verification Plugin for online debunking of fake videos, were demonstrated during a hands-on session.
This session started by a short introductory presentation made by Dr. Vasileios Mezaris (the InVID Project Co-ordinator). This presentation aimed to discuss the motivation behind the project (i.e. the ever-growing need for quickly identifying and stopping the spread of fake news!), the goals of the project and the integrated technologies that have been developed, to assisting journalists and media professionals in collecting, discovering and verifying newsworthy user-generated content.
The participants of this session, more than 15 academics and teachers from Schools of Mass Media and Journalism from European universities, had the opportunity to follow a step-by-step procedure for installing the plugin, and using it in a number of fake news debunking examples, based on the different verification components of the plugin.
The collected feedback regarding the functionality of the InVID Verification Plugin was highly possitive, while the demonstrated examples in comparison with the free access to the InVID plugin were highly valued as a source that will enable the participants to enrich their courses with some real-life scenarios of fake news debunking using a state-of-the-art video verification technology.
apostolid October 17, 2018 Events, Newsejta 2018, fake news debunking, hands-on session, invid verification plugin, InVID verification tools Read more >