Consortium of the InVID project
Centre for Research and Technology Hellas (CERTH) – Information Technologies Institute (ITI)

CERTH, founded in 2000, is the only research centre in Northern Greece and one of the largest in the country. CERTH has important scientific and technological achievements in many areas including: Energy, Environment, Industry, Mechatronics, Information & Communication, Transportation & Sustainable Mobility, Health, Agro-biotechnology, Smart farming, Safety & Security, as well as several cross-disciplinary scientific areas. Today CERTH includes the following five institutes with indicated major fields of research: (a) Chemical Process & Energy Resources Institute (CPERI), (b) Information Technologies Institute (ITI), (c) Hellenic Institute of Transport (HIT), (d) Institute of Applied Biosciences (INAB), (e) Institute for Research and Technology Thessaly (IRETETH). Out of those, CERTH participates in this project through ITI. The participating team, namely the Multimedia Knowledge and Social Data Analytics laboratory (MKLab), part of the ITI, has significant experience and scientific expertise on the technical aspects of the proposed project, namely the collection, indexing and mining of multimedia and social network data from heterogeneous Internet sources.
Role in the project: CERTH will coordinate the project and lead the multimedia verification activities (WP3). It will also be responsible for the multimedia (image, video) processing and analysis part of WP2. In particular, the team will leverage its expertise and bring mature technical components to support the tasks related to: (a) video temporal fragmentation and annotation; (b) large-scale near-duplicate detection and retrieval; and (c) contextual verification.
Modul Technology GmbH
MODUL Technology GmbH is the non-profit technology and innovation company of MODUL University Vienna, a private Austrian university founded in 2007. MODUL University Vienna is funded by the Austrian Chamber of Commerce and its goal is to educate the next generation of business leaders in the domains of new media, tourism, governance, sustainability and international management. The Technology GmbH works on near-to-market R&D with a close collaboration with the University itself and support of existing and future University spin-offs. Technology experts will contribute from the Universities' Department of New Media Technology, which conducts cross-disciplinary research on knowledge acquisition, semantic Web annotation, human-computer interaction, data analytics, natural language processing and multimedia description and linking. MODUL Technology GmbH is 100% owned by MODUL University Vienna.
Role in the project: MODUL's contributions will focus on three areas: emerging topic detection from social network streams, extraction of social media postings with links to newsworthy videos, and the annotation of candidate social media postings to support the subsequent verification and rights management steps.
Universitat de Lleida

Universitat de Lleida (UdL) is a Spanish university that combines a long and fruitful tradition, more than 700 years of history, with a young and dynamic structure that bets by an educational formation and search of quality and advanced methods. UdL's supply includes activities of formation, search and transference of knowledge in the scopes of engineering, computer science, sciences of the health and the life, sciences of education, law and economy.
GRIHO research group on Human-Computer Interaction and Data Integration, created on 1991, is part of the INSPIRES research centre. It is an interdisciplinary group that conducts teaching, research and technology transfer in Human-Computer Interaction, Data Integration, Knowledge Engineering and Semantic Web. Moreover, GRIHO pays special attention to knowledge transfer to the industry, with many contracts with national and international companies in the context of the Catalonian Technological Innovations Network. Some of these contracts are Cambridge Semantics smart data solutions, SEGRE Media semantic portal or Sony DADC semantic copyright management.
CEJEM research center about European Law and Mediation, a UdL research centre focusing on law research, consists of nine research groups and about 50 individual researchers. The research groups deal with a wide variety of topics, ranging from penal law, private law and European private law to reform of the United Nations, administrative law, psycho-pedagogy, mediation and sports law.
Role in the project: UdL's contributions will focus on UGV rights management, based on UdL's 15 years of experience in media management using semantic technologies, especially in relation to copyright management.
Exo Makina

EXO MAKINA is a French company created in 2009. It's clients are the French Department of Defence, French Department of Homeland Security, the French Department of Justice, Royal Moroccan Military Police, the French Press Agency, and a various other companies and organisations in the world. EXO MAKINA's field of expertise is deeply linked with signal and digital image processing. This field also includes digital photography. Our work is fully dedicated to research, technology and development. All the products we design are new and exclusive. We are always searching for new solutions to hard problems and, if possible, economic solutions. We designed and produced several software products and technologies, among which: TUNGSTEN, SmartJPEG, SmartPIXELS, SmartRAW, FOCUS, HELIUM 3, CAMINO, and CANOPY.
Role in the project: We shall provide all the expertise and know-how we gathered after developing TUNGSTEN technology for more than six years. This software technology is fully dedicated to digital pictures and photographs assessment in order to find which ones are tampered or even doctored and which ones you can trust. We will extend this to video, to support the forensic analysis of video files.
WebLyzard Technology GmbH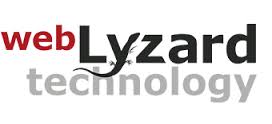 WebLyzard Technology GmbH is a technology start-up founded in 2008 that pursues research and development in Web intelligence and online media monitoring, drawing upon the extensive expertise of its founders in the fields of Web intelligence, online media analytics, Web mining, the Geospatial Web, visual analytics, human-computer interaction, knowledge co-creation and new forms of communication and collaboration. Current clients of webLyzard include the U.S. Department of Commerce (NOAA Climate Program Office), the Executive Office of the President of the United States (Climate Data Initiative of President Obama), Hutchison 3G Austria, dm drogerie market, and the Austrian Federal Chamber of Commerce. Close ties also exist to important players in the media industry. webLyzard has recently built a prototype for the Austria Press Agency (APA) and is in the process of developing a social media application for the Red Bull Media House.
Role in the project: Through InVID, webLyzard foresees to exploit its expertise and experience from the implementation of Web intelligence portals for leading international organizations. The integration of online media monitoring with semantic technologies sheds light on the perception of different stakeholder groups – important indicators for marketing, market research, campaign management, and monitoring the effectiveness of public outreach programs. webLyzard captures and analyses millions of documents each week to update its comprehensive repository of annotated Web data and maintain its media monitoring Web portals.
Condat AG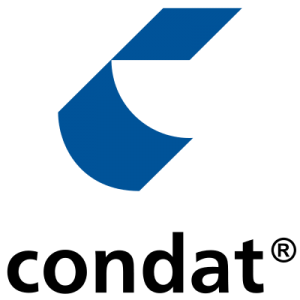 The Condat AG is a medium sized company located in the centre of Berlin developing innovative solutions for leading European companies of the Media/TV sector. Condat is one of the main German providers for program planning, newsroom support, video on demand and media asset management for major public and private TV-broadcasters (e.g. RBB, ARD, MDR, WDR, NDR, ntv, arte, Deutsche Welle, ZDF). Condat has participated (co-ordinating or member) in 10 EU-Projects from FP3 to H2020 as partner and coordinator. In addition, Condat provides for TV broadcasters video on-demand via internet, integration of feedback and content from social networks, advanced retrieval, and user profile evaluation. We apply semantic search engines to retrieve and analyze large, heterogeneous data sources distributed over the network. Condat covers the entire Plan – Build – Run cycle and offers scalable cloud based solutions. The development of server and client side applications uses J2EE, Web- and Open Source – technology. Project and quality management is certified according DIN EN ISO 9001:2000.
Role in the project: As one of the industry partners Condat provides (1) input to identify customer and market needs for the new InVID services, (2) develops an application for TV broadcaster´s newsrooms and program planning with interfaces to the leading systems and 3) creates business models, SLA definitions and platform setup with customization for new customers. As leader of WP5 Condat will be responsible for the design and development of the InVID applications to be integrated by broadcasters, news agencies and WebTV/OTT for topic oriented retrieval and validation of UGC. Together with the other industry partners Condat will improve the applications in several cycles until they reach a sufficient maturity for a commercial exploitation during project runtime.
APA-IT Informations Technologie GmbH
APA-IT is the media solutions and outsourcing provider of the Austria Press Agency (APA). APA-IT is a 100% subsidiary of APA responsible for the IT systems of APA itself and numerous other media companies. This know-how and in-depth understanding of the industry make APA-IT an IT solutions specialist for publishing houses and companies with media-related tasks. Established systems and tools are continually developed and tailored to individual customer needs or integrated into existing solutions of customers. This includes the management of multimedia content, which requires specific, individualized workflows. APA and other leading media companies have long used APA-IT's proven editorial and archival systems, as well as applications for marketing and community management.
Role in the project: In InVID, APA-IT will lead the Work Package 6 (WP6: Pilots, Testing and User Feedback). In WP6, APA-IT will lead the task to prepare and organize pilots and tests both with other project partners and APA-IT-customers and combine user feedback for the iterative development. InVID will also benefit significantly in terms of dissemination and achievable impact (WP7), being able to leverage the network of the Austria Press Agency Group – including the OTS Press Release Service and the memberships in EANA (European Alliance of News Agencies; www.newsalliance.org), the IPTC (International Press Telecommunications Council, www.iptc.org) and the group of the owners of APA (Austrian Broadcasting Corporation and 13 Austrian newspapers).
Agence France-Presse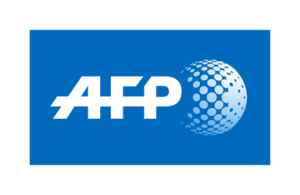 Agence France-Presse (AFP) is a global news agency, delivering fast, accurate, in-depth coverage of the events shaping our world from wars and conflicts to politics, sports, entertainment and the latest breakthroughs in health, science and technology. With 2,900 staff and stringers of 80 nationalities, spread across 165 countries, AFP covers the world 24 hours a day in six languages, delivering the news in video, text, pictures, multimedia and graphics. AFP produces roughly 5.000 text dispatches, 2.000 photos, 80 graphics and 150 videos per day. AFP's photo database contains more than 20 million pictures, including partners. AFP participates in R&D projects through its Medialab unit, created in 2000, which is a small transdisciplinary unit (engineers and journalists) dedicated to research and development (both in products and processes) aimed at boosting innovation processes and products inside the company. AFP Medialab has participated in the recent years in the European projects Papyrus (Digital Libraries) and Glocal (organizing media through events) as well as six French R&D projects in Semantic web technologies, knowledge extraction, speech to text, multimedia visualization and interactive video.
Role in the project: AFP, having an excellent understanding of the News media markets and of the verification and rights management products that are out their and their deficiencies, will serve as the project's Innovation Manager. AFP will also lead WP8 (Exploitation and Dissemination), will contribute to the specification of the industrial requirements in WP6 and run one of the three foreseen Pilots (the AFP Pilot).
Deutsche Welle
Deutsche Welle (DW) is Germany's international public service broadcaster. It has been producing content for a worldwide audience since 1953. Nowadays is a multilingual provider of news and information services in 30 different languages, including Arabic Urdu, Russian, Spanish, German and English to name but a few. Deutsche Welle's primary mission is to relay German and European perspectives to a worldwide audience, also providing a forum for exchange of other points of view on important regional, national or international issues. This is to foster an understanding and exchange between cultures and people. All the above is fulfilled with a range of video, audio and text services. Up until now, DW has participated in more than 30 nationally and internationally funded R&D projects, covering a variety of topics. DW will make sure that experiences gained in past and ongoing projects, as well know-how from its day-to-day operations, will be fed into the InVID project work to the advantage of both Deutsche Welle and the InVID project goals.
Role in the project: Deutsche Welle is a user partner in InVID and provides insights from the News industry. This includes formulating requirements, testing and validating InVID results, participating in the InVID pilot applications and services, and disseminating project results and activities. Being at the interface of content production and distribution / interaction, and dealing with the  ever-growing importance of Social Media in the news business (especially the need of assuring the validity and accuracy of user-generated content before it is used in the reporting process) DW will make highly beneficial hands-on contributions to the InVID project.