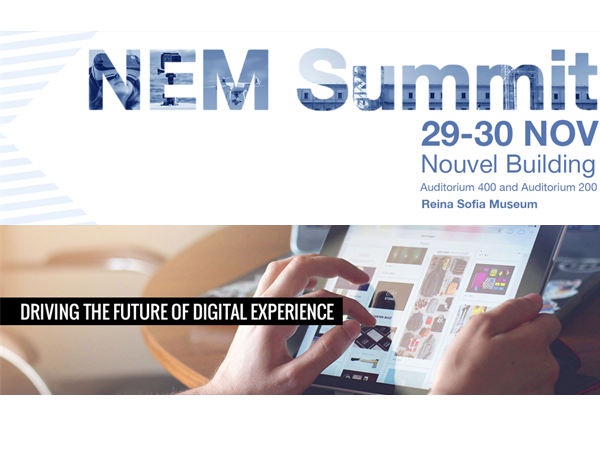 On 29-30 November, the NEM Initiative holds its annual summit in Madrid, Spain at the Museo Reina Sofía. InVID will be represented by Jochen Spangenberg of Deutsche Welle. Jochen will deliver a keynote on day one of the conference, entitled "What the F _ _ _!?": Handling and verifying social media content.
The aim of the NEM Initiative
NEM stands for New European Media. The primary aim of the NEM Initiative is to provide a platform that fosters "the convergence among Media, Content, Creative industries, Social Media, Broadcasting and Telecom sectors, as well as Consumer electronics to develop a common innovation environment for the new European media landscape."
Every year, the NEM Initiative hosts its annual NEM Summit. This year, it will take place in Madrid, Spain, on 29 and 30 November 2017.
A versatile programme
The NEM Summit programme consists of various strands. Wednesday morning will focus on EU policies and strategies, upcoming calls for projects and future strategic orientations of the NEM Initiative. The afternoon then sees three keynote presentations and a plenary session on new programme formats.
The second day of the summit, Thursday 30 November, has two parallel tracks throughout the day. Topical areas include:
Cultural Heritage and Digital Tourism,
The Future of Digital Media,
Toward the Future of Social Media,
Building the FMI Ecosystem through Experimentation,
Personalisation and Accessibility,
Cluster Excellence for Digital Creative Industries.
In the course of both days, attendees can also attend the exhibition that runs throughout the two days of the summit.
Meeting up
If you are interested in meeting up with Jochen to talk about InVID and what we get up to, drop him a line. You can contact him via Twitter (@jospang). Of course, you are also most welcome to attend his keynote speech in which he will also refer to some of the work we have carried out so far in InVID. Hasta la vista en Madrid!
apostolid November 24, 2017 Events, Newsdigital creative industries, Digital Media World 2017, future of digital media, invid project, NEM initiative, NEM Summit 2017 Read more >